If you outsource your IT services, have 20 to 100 computer users, are based in the United States, and are looking for a completely managed Microsoft 365 cloud solution for your emails, files, and phones with a helpdesk, advanced security, systems management and CIO strategy services at a flat per-user price, you can learn more about The Confident Cloud Advantage
If you are an IT manager of a U.S.-based company with up to 200 computer users that is looking to make your life better by going server-less, modernizing your IT skills and extending your Office 365 tenant beyond Exchange Online—fully implementing Microsoft 365 cloud services like SharePoint Online and OneDrive, Teams, Intune, Azure Identity Protection, Cloud App Security, Microsoft Defender Advanced Threat Protection, Azure, or the Microsoft Phone System, we can get you launched properly and quickly into those systems as your Microsoft Cloud Solutions Provider and subscription reseller. We can then help your team fill skill gaps around Microsoft 365 and Azure by providing flat-rate cloud services monitoring and remediation while we guide and assist your team on training.
We know Microsoft enterprise cloud better than anyone else you'll talk with...it's all we do. We hold 6 gold competencies as a Microsoft partner, are a certified Tier 1 Microsoft Cloud Solutions Provider, and certified to sell and support Microsoft Government Cloud for organizations with DoD/ITAR security compliance requirements.
So! If you want to learn a bit more about us and or philosophy, you can read on below, as well as visit our YouTube channel where we have LOTS of demo heavy guidance  about Microsoft 365, the Microsoft Business Phone System, and Microsoft Azure. We can take you somewhere.
We can help!
Please fill out the form below or call us at 847-995-9800 and we'll schedule a time to discuss how we can help you.

Submit button will display once the 6 required fields are completed.
Gold Cloud Platform:  Microsoft Azure solutions
Gold Cloud Productivity:  Office 365 enterprise cloud services solutions
Gold Collaboration and Content:  Office 365/SharePoint Online document management solutions
Gold Datacenter:  Microsoft Azure Server hosting solutions
Gold Windows and Devices:  modern Windows advanced security and deployment
Gold ISV:  Xerillion branded managed services powered by the Microsoft Cloud
Silver Small and Midmarket Cloud Solutions:  Office 365 small business cloud services solutions
Silver Enterprise Mobility Management:  modern enterprise cloud security and management solutions
Silver Application Development:  Xerillion branded systems powered by the Microsoft Cloud
Are You Looking For A New Direction with Your IT Using Microsoft 365 and Azure? There's Something You Should Know…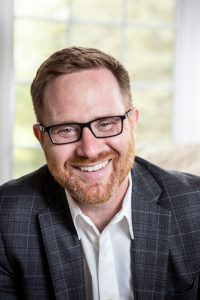 As someone with a great deal of experience with virtual and physical servers (legacy approach) and Microsoft 365 cloud services (modern approach) over the past 23 years, and after talking to hundreds of companies EVERY YEAR about their IT...I can assure you there are very few good reasons for businesses to have servers anymore beyond virtual machines in Azure hosting legacy Windows apps. Servers bring with them:
• EXPENSIVE support services (internal or external)
• Pricey backup and disaster recovery systems
• Expensive warranty renewals
• Expensive recurring hardware refresh cycles
• Hardware failures and outages
• All sorts of redundancy to deal with single points of failure
Ugh. Yuck. I know back in the day when I was an internal IT manager, dealing with the actual hardware was the LEAST interesting type of IT work I did. I'm more than happy to hand that part over to Microsoft. I say this to IT managers all the time: let's free you up from servers so you can do more valuable–and more interesting–work for the company.
With all that in mind, what do the servers on your network really do for you?
A Domain Controller? I'd say for 99% of businesses with on-premises systems (which is most of them still...), the domain controller simply holds a small database of user and computer accounts and in a few rare cases some VERY BASIC group policies around computer settings. The user accounts are easy to guess, the passwords never change and of course there is no multi-factor authentication to challenge a login from an unknown or suspicious device; this is 1990's level IT security, and is the most common setup ever.
A File Server? A file server is a VERY BASIC IT service that usually gets left onsite because nobody knows how to get files migrated to SharePoint Online document libraries (a true document management system with far better security and backup capability), Microsoft Teams and OneDrive and have it setup so you can work with those files easily through Windows File Explorer. We know how to do it and here is a video about it.
Provide email services (i.e., Exchange Server)? Whoa...if you are still hosting an Exchange Server in-house, you are one of the very last who do. I'd like to challenge you a bit further to move your internal email messaging into Microsoft Teams. Here is a video about it.
Host your business application (i.e., SQL Server)? Your legacy Windows applications and on-premise SQL Servers SHOULD be migrated to Microsoft Azure. We have done it MANY MANY MANY times. I know you are hoping to move your Windows business application to the software company's hosted web version - but most likely the web version isn't going to work for you as it will be missing key features of the far more mature Windows version you use now.  We have migrated all kinds of Windows applications to the Microsoft Azure; it works extremely well and is VERY cost effective. If someone shows you a crazy high number to host your application in Azure - then they simply don't know what they don't know. Give us a call. Here is a video about it.
Remote Desktop Services (i.e. terminal server)? Usually this coincides the legacy Windows app still running locally on the SQL Server. This is an interesting one though as we would move your legacy apps to a Microsoft Azure virtual network, and then provide access to them using the Windows Virtual Desktop license that comes with your Microsoft 365 subscription we set you up with. Here is a video about it.
Host your phone system? We still see a fair amount of this...where a company has placed their phone services on one of the least powerful servers in their office...and it is OLD. They know they should move to a hosted service, but they haven't for various reasons. Working inside the Microsoft phone system is SO MUCH BETTER. Yep...here is a video about it. 
Misc "Utility" or "Dev" Servers? Got some of these cluttering up your IT? Utility servers go bye-bye when we move your device management to Microsoft Intune and enforce policies with Azure Active Directory. Here is a video about it. Dev, or development servers, just get spun up in Azure whenever you need them, and when you don't need them, you just shut them down and stop paying for them...so much simpler...and WAY cheaper.
So why do you have any servers at all then? Possibly you think owning the physical hardware is cheaper than paying monthly. Or, you think because your equipment is physically onsite and you can see it, that is more secure that being in the cloud. Both of these objections are DEFINITELY not the case.
The main reason is that you haven't met a company that can educate you on these technologies so you can make the right decisions for your company. It's just that simple. Very few know much about Microsoft 365 and Azure cloud services and how to really get you to where you need to be. They say they do, they THINK they do, but I know from extensive field experience, thousands of conference calls and hundreds of proposals: they don't.
How do I know this? Because I meet company after company after company where I lay out how the Microsoft enterprise cloud system works and I can tell I'm the first person make sense of all of it for them.
I decided in 2012 we at Xerillion were "all in" with the Microsoft cloud and we went on a tirade obtaining training and certifications with Microsoft cloud technologies and doing every cloud project we could get our hands on. It was tough, but we got it done (and are still doing it!)  We are a now a 6X Gold Microsoft Tier 1 Cloud Partner in Microsoft 365 and Azure cloud technologies--its ALL...WE...DO.
Image this – you're a quasi-technical, grizzled owner/manager overseeing IT at your company that has been through all sorts of battles with server outages, backup restores, long nights with your IT company, and one day you look in your server room/closet and only seeing a few thing:
Internet Router/Modem
A firewall
A switch to connect your wired devices together
Cables
Then you look further around your office and just see:
Some wireless access points mounted in the ceiling
A network printer
Users working on their laptops or desktops.
THAT'S IT.
There aren't even phones on the desks anymore! Why? Because your "desk phone" sits inside your computer on Microsoft Teams! That's why.
FREEDOM!!!
COMPLETE 100% FULL BUSINESS CONTINUITY in the case of a fire, flood, natural disaster or pandemic! No disaster recovery system failover needed and users simply connect in from home.
Imagine never dealing with a server or a VPN again.
Imagine not being super reliant on expensive IT services to prop your servers up.
Imagine going through an office move where all you do is get the Internet going at the new office, pick up your computer, take it to the office – and just simply start working………..I mean EVERYTHING works, access to your files, your email, and your phones! There was no major IT migration to do. None.
Or IMAGINE GIVING UP YOUR OFFICE ALL TOGETHER! That's what we did in 2019. We didn't renew our office lease because nobody was using it. We operate in a Microsoft Teams virtual office environment. Here is a video about it. 
Imagine where you are ALWAYS running on a computer with the latest version of Windows, and the latest version of Office, where as soon a Microsoft releases new features or security technology - you get it, even when they release a new version – you'll already be licensed for the upgrade – FOREVER! When the next version of Windows comes out and you like the speed of your computer – keep it, but upgrade the operating system technology. No more waiting to upgrade your operating system until you are ready to upgrade your computer – you get the technology NOW!
Imagine paying a SLIVER of the money you used to pay for your old system, to get an IT system with the same capabilities as a Fortune 500 company.
If you gave us a budget $300,000 and 12 months to build out an on-premise system, we still can't even come close to what Microsoft will provide at one of their 40+ multi-billion dollar data centers and we can get up and running in a few weeks.
Imagine a new employee starting at your company and seeing that their new employer has the latest technology across the board. They see their new employer doesn't have a sad mish-mash of old and new computers with 3 different version of Windows and 5 different version of Office on them.
Friends, this is where we at Xerillion will take you if you decide to become our client.
Come with us into the world of modern IT, powered by the Microsoft cloud.

Wayne Chapin
President
Xerillion
847-995-9800
Xerillion: modern enterprise cloud systems for businesses across the US - let's start your journey.