Have you been hearing a lot these days about the Microsoft Cloud? Office 365….Azure? It's all we do and we are experts in it. We know it better than anyone else you'll talk with. We are endorsed by Microsoft.
If you are looking for a complete managed enterprise cloud solution for your business with a helpdesk, systems management and CIO services at a flat per-user price, you can learn more about The Confident Cloud Advantage.
If you are an IT manager of a company that wants to integrate specific Microsoft Cloud technology such as Office 365, Azure, or the Microsoft Phone System on a project basis, we can help you with that as well.
We work with US-based businesses that have between 20 to 200 employees and we specialize in private equity and wealth management firms.
If you want to learn a bit more about us and or philosophy, you can read on below, as well as visit our YouTube channel.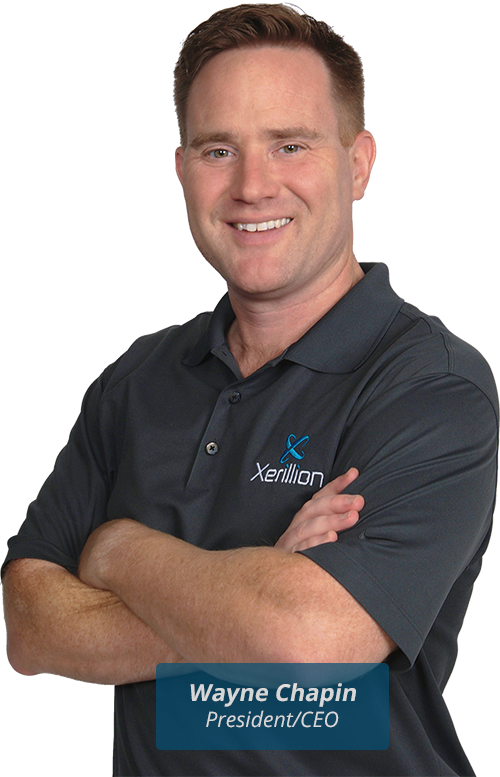 To find out more Call us Now

847-995-9800
Gold Cloud Productivity:  Office 365 advanced cloud services
Gold Small and Midmarket Cloud Solutions:  Office 365 small business cloud services
Gold Windows and Devices:  modern Windows advanced security and deployment
Silver Cloud Platform:  migrating business apps to the Microsoft cloud
Silver Enterprise Mobility Management:  modern device and data security management
Silver Collaboration and Content:  modern document sharing and team collaboration
What do these mean?
4,000 users deployed to Microsoft cloud technologies
Certified Microsoft Consultants
Are You Looking For A New IT Support Company? There's Something You Should Know…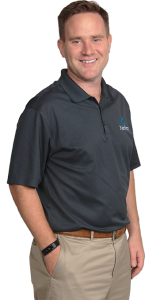 As someone with a great deal of experience with servers and the cloud, I can assure you there are very few good reasons anymore to have a server onsite at your office and all the stuff that goes with it:
• Expensive managed support packages
• Pricey backup and disaster recovery systems
• Expensive warranty renewals
• Expensive hardware refreshes
• Hardware failures and outages
With all that in mind, what do the servers on your network really do for you?
Active Directory Services sitting on a domain controller? Oh dear god...no. I bet very little of your data is actually sitting at your office anymore. What is that Active Directory database doing for you? Very very little. It is a tiny database that can fit on a thimble sized computer, for which holds your user account, and probably at this point just gives you access to a file server – because your IT company can't figure out how to get you comfortably migrated to SharePoint or OneDrive in the cloud. Most of your user accounts that you work with day to day at this point are all spread around in various 3rd party service in the cloud – not your local network. And, Microsoft's cloud-based Active Directory Service – Azure Active Directory is FARRRR more superior and capable and it sits where you are you probably accessing most of your data these days anyway – the INTERNET!
Provide file sharing services? Gosh – that is so 1998. Please don't tell me your IT company has you setup with a $20,000/server, and $300/month managed service plan, and a $500/month backup and disaster recovery system to store/share files, for which you have to putz around with a VPN connection to get access to.
Provide email services? Whew…I hope they AT LEAST moved you to a hosted email service (..I pray it's Office 365…) in the last 5 years. There is NOOOOO reason you should be maintaining an email server at your office any more—I don't care how big your company is.
Host your business application? Now – hold on…..we might have something here…eh, maybe not. It is becoming very rare that businesses are running business applications that are not web-based. Very rare. But, there are a few – good old Quickbooks would be one of them. Even then, those can easily, and affordably be moved to the cloud.
So why do you have any servers at all then? Because your IT company isn't up to speed on cloud technologies. It's just that simple. They think the are! But they are not. If they really knew what was available, how to implement it and…cough cough…eh hem….how to make money at it…..you'd be in the cloud. Very few know much about cloud services and how to really get you to where you need to be. Again, they say they do, they THINK they do, but I know from extensive field experience and competitive proposals, they don't.
How do I know this? Because I meet company after company after company where when I lay out the Microsoft cloud world, I can tell I'm the first person to really show them things they have not heard of before and I have made sense of all of it. I decided a while back we at Xerillion were "all in" with Microsoft and went on a tirade obtaining a series of certifications with Office 365 technologies. It was tough, but I'm glad I did it. Then I made everyone in our company get it – and that was tough too! People don't like change and people don't like to study for technical exams. But our team got through it, and know we are a Tier 1 Gold Microsoft partner specializing in Microsoft Office 365 cloud technologies and security services.
Image this – you're a quasi-technical, grizzled owner/manager overseeing IT at your company that has been through all sorts of battles with server outages, backup restores, long nights with your IT company, and one day you look in your server room/closet and only seeing a few thing:
A firewall
A switch to connect your wired devices together
Cables
Then you look further around your office and just see:
Some wireless access points mounted in the ceiling
A network printer
Users working on their laptops or desktops.
THAT'S IT.
There aren't even phones on the desks anymore! Why? Because your "desk phone" sits inside your computer! That's why.
FREEDOM!!!
Imagine never dealing with a server or a VPN again.
Imagine not being super reliant on expensive IT consultants to prop your servers up.
Imagine going through an office move where all you do is get the Internet going at the new office, pick up your computer, take it to the office – and just simply start working………..I mean EVERYTHING works, access to your files, your email, and your phones! There was no major IT migration to do. None.
Imagine where you are ALWAYS running on a computer with the latest version of Windows, and the latest version of Office, where as soon a Microsoft releases new features or security technology - you get it, even when they release a new version – you'll already be licensed for the upgrade – FOREVER! When the next version of Windows comes out and you like the speed of your computer – keep it, but upgrade the operating system technology. No more waiting to upgrade your operating system until you are ready to upgrade your computer – you get the technology NOW!
Imagine paying a SLIVER of the money for what you used to pay to get with an on-premise server-based system – or even a hosted server system.
I kid you not….if you gave us a budget $300,000 to build out an on-premise system, I still can't even come close to what Microsoft will provide at one of their 30+ multi-billion dollar data centers for $34/user/month.
Imagine a new employee starting at your company and seeing that their new employer has the latest technology across the board. They see their new employer doesn't have a sad mish-mash of old and new computers with 3 different version of Windows and 5 different version of Office on them.
Friend, this is where we at Xerillion will take you if you decide to become our client.
Come with us into the world of Modern IT, powered by Microsoft 365.

Wayne Chapin
President
Xerillion
847-995-9800
Xerillion: trusted computer support for businesses throughout Chicago - Let us help you today!
Maybe you're concerned with the current rising costs of your IT services, or maybe you are just running short on time because of your expanding business and need to hand over the reins of some services to someone else. Whatever your reason, we can help you with quality IT services today.
Your business can save money and time today with Xerillion's managed services, network solutions, IT support and more.