We'll Migrate Your File Server Files to Microsoft 365
Use SharePoint, OneDrive and Teams files as they were designed.
Setup and secured by trained, certified, experienced professionals.
Goodbye to file servers, VPN's, your backup and disaster recovery system and loose security.
In my demo heavy video above, I cover ALL the key document management features in Microsoft 365 and how we setup them up for our clients.
You'd love to setup SharePoint as a file server, or configure Teams file sharing, along with OneDrive and migrate your company shared files to using your underutilized Microsoft 365 tenant but aren't sure how to do it.

You want to access those files using Windows File Explorer.

You want that mapped-drive look and feel.

You want to be able to cut/copy/paste and drag-and-drop those files like you always have.

You DO NOT want to access those files using a web browser in the SharePoint web portal and you aren't ready to use the Microsoft Teams app to work with your files exclusively.

You just want to get rid of that file server but still work with your files like you had a file server. I get it and we can help you! 
We can help! Fill out the contact form the right, or call us direct, and let's schedule a time to discuss how we can help you.
I'm on 30-50 calls every month talking to new-to-me companies. They all know the Microsoft 365 subscription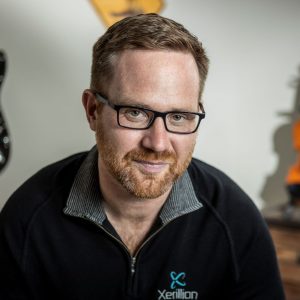 they are paying for is WAY underutilized. Before they called us, they usually they have figured out how to get their email moved over, decommission their Exchange Server, and got everyone
a license of the Microsoft Office desktop apps for their computers. Beyond that, depending on how technical the person is I'm speaking with, they know Azure Active Directory and Microsoft Intune are things they probably should figure out how to integrate, but their IT skills were built in a different period of time.
Most IT Pros who now have IT management responsibility (but not budget authority) have skills built for the"age of servers". This is roughly a 20 year span of time between 1995 and 2015 when small businesses needed to put in expensive servers at their office to do things like: share files on Windows Server, host email with Exchange Server, run databases on SQL Server, run 3rd party business applications of various types, run backups, managed disaster recovery systems and malware systems.
How many of you installed "Microsoft Small Business Server" during that time? A lot of you. Me too.
In the late 2000's, Microsoft began ramping up their data centers and building out their cloud offerings. From 2015 on, the tide has turned, and for the cloud business market, Microsoft is again the dominant player and is now the world's most valuable public company.
I remember a time in the late 2000's and early 2010's when businesses were "cool" to run Google Apps, and Microsoft, at least in the traditional client/server world with Microsoft Office, was "not cool". Office 365 was having a tough time against Google Apps. There was a tough period for Microsoft in 2010/2011. Google and Apple were dominating. Well...that is not the case anymore. All the conversations we have these days with existing and new clients is around Office 365 and the Microsoft Cloud. Nobody brings up Google Apps anymore.
So, here we are...you and I together...figuring out Microsoft 365. People typically feel overwhelmed with the subscription options. Which package it the right one? That question we can usually work out pretty quickly. Are you under or over 300 users? Do you have front-line workers? Do you need a new phone system? Do you have advanced security needs to impress customers, board members, or auditors? Those questions narrow things down quick.
Where I spend A LOT OF TIME educating people on is how SharePoint Online, OneDrive  and Microsoft Teams work together, and how document management works with Microsoft 365 with the ultimate goal of moving their company shared files to Microsoft 365 and getting rid of their file server.
Here is a fact: most IT Pros do not understand Microsoft Teams or SharePoint, and I'll explain why.
IT Pro's know how to build simple, old-fashioned file servers – the types of file servers that have been around for 30+ years. You load up a server with the Windows Server operating system. You create a "Public" folder and give everyone permissions to it. Users map a "P" drive on their desktop computer and access public the folders and files inside the file server. Sometimes we'll setup some folders like Accounting, Finance or HR which, hopefully, only a few special uses have access to.
This configuration is sooooooooo common. To tell you the truth, it almost aggravates me to think that IT Pro's still setup document "management" this way—knowing what I know about SharePoint, that is.
With a file server, we have an untracked, mostly unmanaged document SHARING system. We DO NOT, I repeat, DO NOT, have a document MANAGEMENT system.
From most every conversation I ever have with business owners/executives/managers, they want document MANAGEMENT, not document SHARING. When I'm on a Microsoft 365 demo and get to what SharePoint can do for their document management and team collaboration, is when they really start getting excited about Microsoft 365.
I won't get into the thick of it with SharePoint Online or Teams – that is another big subject – but the big items are that SharePoint automatically keeps previous versions of your documents that users can restore on their own, it has its own recycle bin (and a backup recycle bin – just in case), it indexes all the content in your documents so you can search for keywords inside all documents without having to remember the title, two people can work on a document at the same time, and SharePoint track everything done to a document.
Sometimes people will say they are "just scratching the surface" of what Microsoft 365 can do for their company. I agree. Most people don't understand how much it can do, and to be fair to them, nobody has told them, and most businesses are not connected with a IT resource that can tell them.
Microsoft 365 has STRONG, very ADVANCED security controls. Many of our clients, when asked, will tell me they do have to send sensitive emails and documents out to clients from time to time. I sure know I do here at Xerillion. We have all kinds of sensitive information – we are an IT company. We have passwords, networking information, credit cards, tax ID's, ect. When we send out emails that have the word "password" in the subject or body, Microsoft 365 knows to bounce that back to the sender and let them know that was a "no-no", and to resend the message encrypted. Microsoft 365 does not come out of the box this way, and there are only certain subscriptions that have this capability, and only certain Microsoft 365 consultants that even know how to set that up.
Microsoft 365 also has retention policies - a sophisticated replacement to backup systems. With retention policies, you say things like "keep legal files forever" - even if someone deletes or purges them (accidentally or intentionally), and you can also say "remove all emails older than 7 years". This type of system is proper data governance and is much simpler and more practical to setup. And, there is no backup system or disaster recovery system needed.
Want to know another thing that is cool in Microsoft 365? Azure Rights Management–it's like applying security groups to documents that travel with the document no matter where in the world it goes...it is completely protected. For example, in Outlook, when I create an email, I can specify if I want to control if it can be forwarded, if someone can copy it, if someone can do a screen capture, if someone can print, or edit it. We have all been there where we forwarded on an email we shouldn't have, or someone forwarded on an email we didn't want them to creating a hot wave of embarrassment or to flood over your body. Microsoft 365 gives us an easy way to manage this. Again, this is not an out of the box thing, this has to be planned and configured.
With Microsoft 365, the days of you needing a VPN to manage so users can access their files remotely are OVER. Good riddance to right? That VPN can be such a pain.
With Microsoft 365, you can also control what devices even have the right to sync whole copies of your company data to laptops, cell phones or other mobile devices. We can setup "wipe" controls if a laptop or phone is lost or stolen.
We can setup multi-factor authentication, so that even if someone does get your password, they will need your cell phone to get to your files preventing them from blackmailing or extorting the company. You can enable Cloud App Security to protect against insider threats – say if someone wants to copy your entire sales folder to their personal Google Drive. Cloud App Security knows that is a highly unusual move and can alert or block the copy.
I HIGHLY recommend integrating Microsoft Teams, that comes with Microsoft 365 for your company. Once your company has corporate chat, presence (online, away from computer, out of the office, in a meeting), desktop/document presentation, audio/video conferencing, and dial-in conferencing, you'll be addicted. Teams is a nice "middle ground" between email and a phone, as well as a complete collaboration system–particularly with your shared company files. You'll go from "talking" about collaboration to actually do it - just by using Microsoft Teams.
So, if you got your email moved, then your next step in your Microsoft 365 adoption is moving your files into Microsoft 365 and getting rid of that file server. If that sounds good to you...let's talk.

Wayne Chapin
President
Xerillion
847-995-9800