We'll Migrate Your Critical On-Premise Servers to a Microsoft Azure Virtual Network
No more purchasing, configuring, managing, and refreshing on-premise server hardware for your critical server-based business apps.
Pay for precisely the compute and storage you need when you need it in Microsoft Azure, migrated, configured and secured by Xerillion's Microsoft cloud engineers.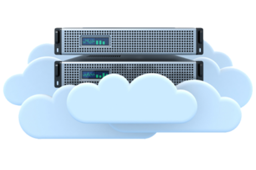 Microsoft Azure is MUCH CHEAPER that what you can do yourself.
With Microsoft Azure you get the power of a multi-billion dollar data center at a small fraction of money.
Microsoft Azure ONLY gets CHEAPER and FASTER which each successive generation of compute and storage.
Microsoft Azure is SUBSTANTIALLY MORE ROBUST than what you can do yourself: minimum 3 synchronously replicated copies of your VHD files replicated inside 3 different high availability rack cluster fault zones with grid independent power and regional disaster failover capabilities.
Microsoft Azure is MUCH MORE SECURE than what you can do yourself: MFA Server, Azure Security Center, Azure Firewall, Azure Monitor.
Microsoft Azure is MORE INNOVATIVE than what you can do yourself: easily take advantage of new system and security services as they come out simply by adding them to your subscription and only pay for what you use when you want to use it.
Microsoft Azure means NO MORE HARDWARE TO DEAL WITH.
Microsoft Azure means NO MORE HARDWARE REFRESH CYCLES to pay for and implement every 6 years.
Microsoft Azure provides a 99.9% financially backed up-time SLA (when used with SSD managed disks).
Windows Server and CALS included in price (SQL Server can be included as well).
No onsite disaster recovery system to pay for and maintain.
Increase server power when you need it at incremental cost, decrease it when you don't to save the company money.
Buy only the compute and data storage you need RIGHT NOW - not 6 years from now.
Use cool and archive data tiers for SUPER CHEAP archival data storage.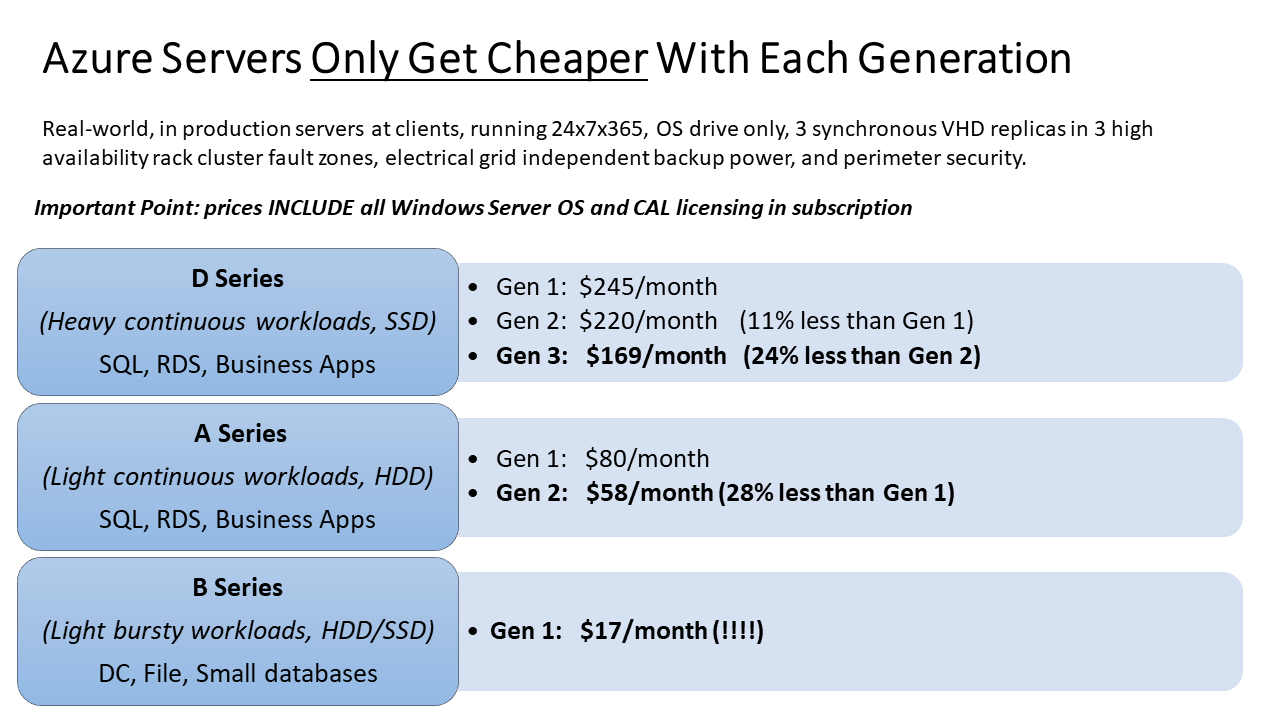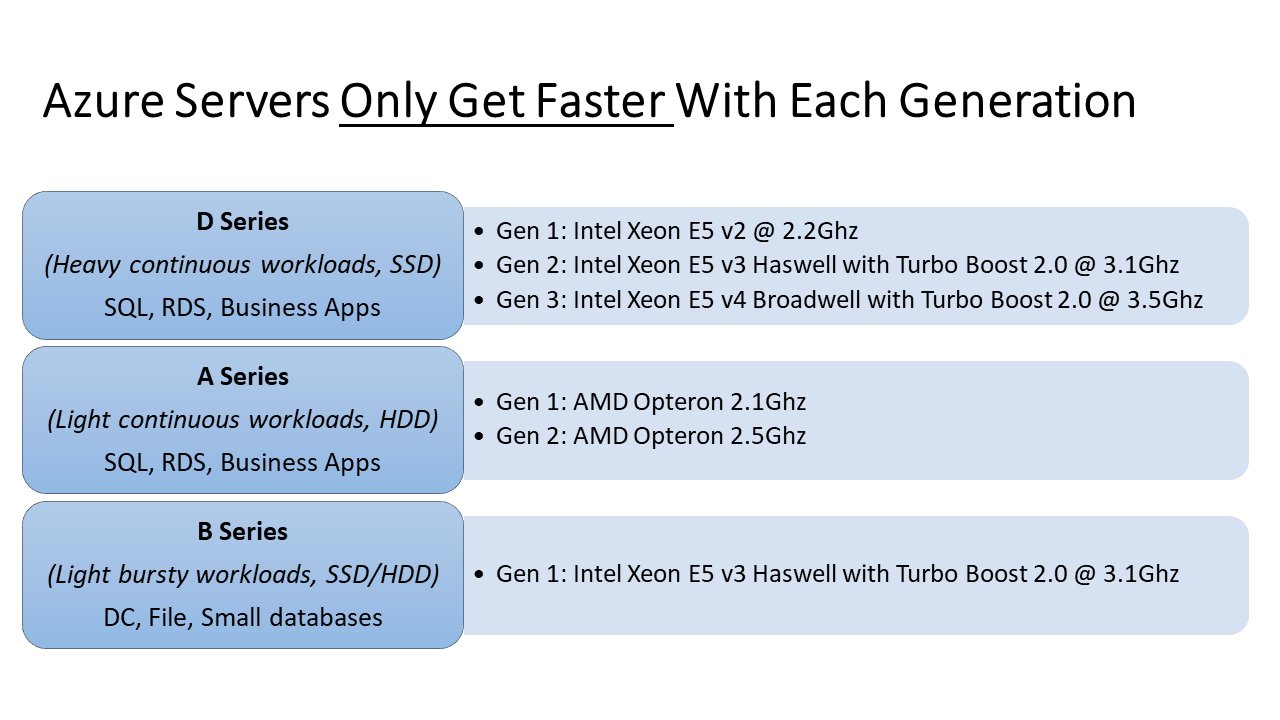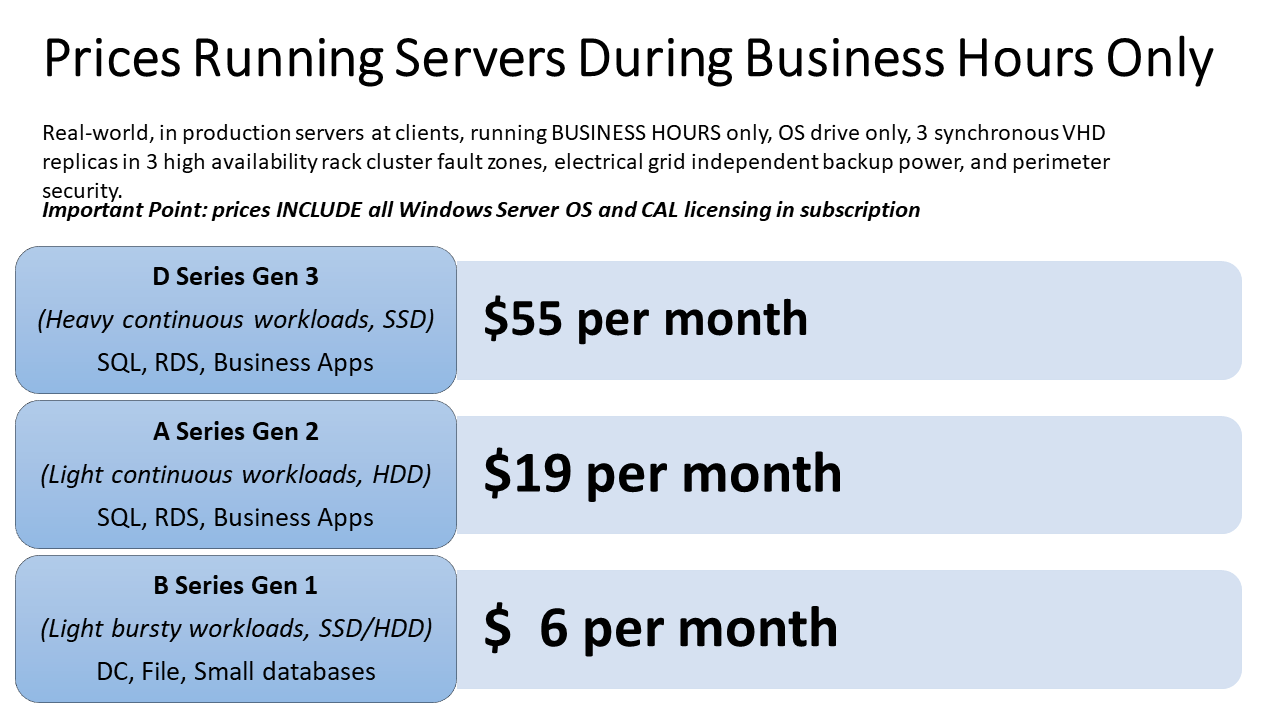 Why Businesses Should Care About Moving Their Servers to Microsoft Azure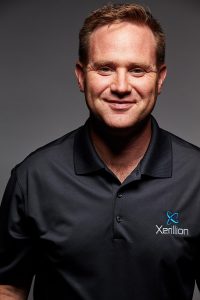 As you can see in the above slides, Microsoft Azure only gets cheaper, faster, more efficient and more innovative.
This works nicely with business Internet connections that have become cheaper, bigger (high bandwidth), faster (low latency), and highly reliable (little downtime).
It is these high capacity Internet connections that allow us to securely extend your local computer network into a Microsoft Azure virtual network with a virtual private network connection ("VPN").
We now see clients with 100Mb to 1Gb fiber Internet connections for $500 - $1,000/month. I remember back in the mid 90's, when the bandwidth of the first computer network I worked on was 10Mb (I repeat the LAN, not the Internet, the LAN was 10Mb) and even then I never remember thinking it isn't wasn't fast enough - seemed fine. The fact that we now have Internet bandwidth that nearly matches super fast LAN speeds means for most businesses, paying to host, professionally manage and refresh servers at an on-premises data center is hard to financially justify; it is an inefficient use of company financial and professional resources.
IT Pros a required to spec out on-premises systems that will last 6 years (I certainly did), and in doing so, they must over purchase both power and capacity to ensure the server performs well for the entire 6 years. This is why it is extremely common to see servers running at 5% CPU utilization, 50% memory utilization, 25% disk utilization. In Azure, we purchase just what we need right now. In 5 minutes, we can crank up or crank down CPU utilization to ensure our processors are working at 40-60% utilization. Disk storage is endless with cheap archive data tiers for our old, yet critical data.
If the low price, flexibility and efficiency were the entire story - that would be enough, but it isn't. When I put a client's servers in a Microsoft Azure data center, I'm also getting a system that at a minimum stores 3 synchronously replicated copies of my server VHD files on 3 separate high availability rack clusters inside the same data center. Each high availability rack cluster is a separate fault zone with its own networking, cooling, power, and storage. In addition to that, you get a massive power system that ensures uninterrupted, electrical grid independent backup power.
You effectively are getting the capability of a $100 billion dollar global data center system that is completely managed by Microsoft for a tiny fraction of the money - and you only pay for what you use, when you use it. No matter what, it will always be there for you.
If you are an IT Pro and you are SERIOUS about learning Azure - start here. Get your 12 month free Azure account here. Prioritize your time by putting in 2 hours a night, 4 nights a week for 3 months. You career will thank you for it.
If you are a manager or executive of a company interested in moving your computer network to Microsoft Azure and want to speed things up and avoid lots of mistakes and security issues, we can help you with that. You can email us at suppport@xerillion.com, call us at 847-995-9800, or fill out the contact form at the top of this page, and we'll setup a time to talk.
We have access to server migration project funding from Microsoft ranging from $1,500 to $95,000 to help pay the cost of proof of concepts and data center migrations.
Microsoft Azure is an amazing system and it's time to make the transition to the Intelligent Cloud with Xerillion and Microsoft.

Wayne Chapin
President
Xerillion
847-995-9800