We'll Integrate Windows 365 Cloud PCs Into Your Company
Dramatically reduce the cost and complexity of purchasing, configuring, securing, issuing and returning physical desktop and laptop computers.
Pay a flat monthly fee for precisely the number, and power, of Windows 365 Cloud PC virtual desktops you need when you need it.
Windows 365 Cloud PCs: user dedicated virtual desktop computers hosted by Microsoft in Azure datacenters for a flat rate per user per month.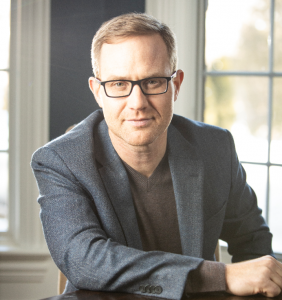 You're So Close
You're so close (!) to going 100% virtual with your business.  Why stop with virtualizing your back-end system with Microsoft 365 cloud services and possibly a Microsoft Azure virtual network with some virtual servers. Your office is likely a virtual/physical hybrid, if not 100% virtual.
There is ONE...LAST...THING you need to virtualize and you'll be off to the promised land. You need to move from issuing employees physical desktop and  laptop computers to issuing them VIRTUAL COMPUTERS...using...Windows 365 Cloud PCs hosted by Microsoft. What you pay for easily flexes up and down with the needs of your company, also, month-to-month. I'll explain more about this shortly.
You might be thinking, "But Wayne (!) if I issue my employees virtual computers, how will they connect to these virtual computers?"
Now see, that's where this story gets even better...
Breath New Life Into Old Hardware and BYOD with Windows 365 Cloud PCs
First! DO NOT refresh your existing old company computers--you are DONE doing that. Computer hardware refreshes are a THING OF THE PAST. What you will do is BREATHE NEW LIFE into those old computers by turning them into thin client computers and run them until they die. Then, when they die a natural death, you'll replace them with an inexpensive hardware thin client, and those hardware thin clients have 8 year lifecycles!! Hardware thin clients are 50% cheaper than traditional desktop computers and they last three times as long. How is THAT for an ROI? Oh...and they cost 90% LESS for professional IT support (in-house or external) compared to traditional physical desktop computers.
Want to take it one step further and do one better? I say get out of the business of having an end-user computer inventory altogether! No more desktops...no more laptops! No more company capital tied up in massively depreciating computers. No more company operating expenses tied up in 3 year computer leases. How?? RENT company use of your employee's personal computer to become a thin client terminal to access their virtual desktops!
YOUR COMPANY no longer has to purchase, maintain, provision or deprovision a computer inventory (ugh). And let's be honest...that type of work is the LEAST INTERESTING type of IT work there is. IT Pros don't like doing it, and business owners/executives don't like the cost of paying them to do it. So, why is the company paying money they'd prefer not to spend to IT Pros to do work they'd prefer not to do? YOU DON'T HAVE TO!!
With TRUE B.Y.O.D. your employee gets to use whatever computer and OS they feel most comfortable with -- Windows OS, MacOS, Linux, iOS or Android tablets. And, you will pay your employees a rental fee that essentially buys them a new personal computer and smart-phone every 2 years. Pretty sweet for both of you. And, I'm telling you as someone who has been doing that for years, it is a WIN/WIN/WIN; it's just good business and IT strategy all-around.
Far Better Security with Windows 365 Cloud PCs
AND since all of your employee desktop computers are sitting inside your Microsoft Azure virtual network THAT YOU FULLY CONTROL...your data and apps stay, safe, secure and completely separate from your employee's personal data. You can make the flow of data between their virtual desktop and their personal physical computer as flexible or as restrictive as you want.
Think about this for a moment...
The most sophisticated IT system you could ever hope to have for your business is paid for on a per-user, per-month basis in your Microsoft 365 subscription. Your OFFICE EXPENSE is INCLUDED inside your Microsoft 365 subscription because your virtual office is NOW MICROSOFT TEAMS.
Your employee computers are now virtual and now you will only pay for exactly the amount of virtual computers you need on a month-to -month basis. You will be suiting up a $5,000 to $15,000/month employee resource in your company with Fortune 500 enterprise IT by using Microsoft 365 cloud services for email, files, phones, security and device controls accessed through a Windows 365 Cloud PC virtual desktop computers hosted in a Microsoft Azure data center, connected to by employee's preferred personal device that you rent. Your cost per $5,000 to $15,000 employee resource...about $60-$80/month. I mean...come on!
Windows 365 Cloud PCs Compared with Traditional Physical Computers
Think about that. It doesn't work that way with traditional IT systems. With traditional IT systems, you buy a ton of server hardware and software licenses along with a ton of desktop and laptop computers, as well as expensive internal or external professional IT support services. If you took the total cost of that system over a 5-year life cycle divided by the average number of users, you'll find you have an inferior, very basic IT system with lots of blinking lights that costs about $400-$500/user/month.
Windows 365 Cloud PC Scalability
Windows 365 Cloud PC's can EASILY scale with your business on a MONTH-BY-MONTH basis. You will ONLY pay for what you need WHEN you need it.
Last month you had 150 employees, and this month you have 160. You can whip up 10 additional computers in about 15-30 minutes. You'll issue them Windows 365 Cloud PC virtual computers that they will connect to through their personal computers or through inexpensive company thin client computers.
Business takes a hit and you need to go from 160 computers to 120? Well, that sucks..but HEY..we can EASILY scale down from 160 to 120 computers with a change that can be made IN A FEW MINUTES saving the company a lot of money! And, depending on how you chose to set things up, there may not even be any deprovisioned computers to take back.
Windows 365 Cloud PCs are flat rate per month per user per month. They are dedicated to the user and the hardware and operating system updates are managed by Microsoft. All you have to manage is the security configuration and compliance policies using Microsoft Entra, Intune, and the Defender XDR security suite.
Have 2 employees starting with the company next Monday? Great - let me take 15 minutes to provision their 2 new virtual computers through Microsoft Intune.
Have 1 employee leaving the company this Friday? Fine - I just disabled a single Microsoft Entra account and they no longer have access to their Windows 365 Cloud PC virtual desktop or any of the company data or 3rd party web apps because we use Microsoft Entra Single Sign-on.
No End-User Computer Refresh Cycles
With Windows 365 Cloud PC's there are NO COMPUTER REFRESH CYCLES.
Supporting users with virtual computers is 60% less expensive than physical computers, and like I said earlier, supporting thin client hardware is 90% less expensive than supporting traditional computer hardware. Put another way, it takes less internal or external professional IT support personnel to support a fully virtual computer system.
Built-in Business Continuity - No Disaster Recovery System Needed
Also, there is no separate backup and disaster recovery system needed. Why? BECAUSE BUSINESS CONTINUITY IS BUILT-IN to the Windows 365 Cloud PC virtual desktop system.
Let's say you still have a physical office and it becomes unavailable due to fire, flood, power outage, pandemic, meteor strike...whatever. All we do is connect in from our computers like we always do - except this time, from home and BOOM(!), you're running like you always have. You don't host anything at your office. Your backup office for a disaster is Microsoft Teams, and your computers are Windows 365 Cloud PCs virtually hosted in a Microsoft Azure Virtual Network. So, you have full business continuity, my friend. There is nothing to "spin up" or a backup and disaster recovery system to engage. It's just business as usual. What did all that business continuity cost you? Nothing. It is included in your Microsoft 365/Azure/Windows 365 Cloud PC system. And last question...how complicated do you think it would be to write-up your business continuity plan in that case? Ha! It wouldn't even take up half a page of paper.
Windows 365 Cloud PC Integration by Xerillion
You may not be ready to go 100% virtual. I get it. But, perhaps you start with a proof of concept and go from there for a small group of employees, or just the IT department. And that's where Xerillion can help. We have migrated parts of companies or entire companies over to a modern virtual desktop system in Microsoft Azure using our Windows 365 Cloud PC integration process. We will know exactly what questions to ask about your performance requirements, your apps, and your existing network infrastructure to give you an easy-to-understand process flow, and a one-page summary of the one-time and monthly costs. We know how to do this efficiently, securely and we know how to drive down so you aren't wasting any money and only paying for what you need, when you need it.
If you would like to talk with us about moving your company into Windows 365 Cloud PCs -- either all, part or even just a proof of concept, you can setup an appointment with us by calling our office at 847-995-9800, or emailing us at suport@xerillion.com and we'll setup the initial call.

Wayne Chapin
CEO & Enterprise Cloud Architect
Xerillion
847-995-9800