We're a Different Kind of IT Company
We only integrate and support Microsoft 365 and Azure cloud services.

When done our way, you'll have less cost and stress, and more collaboration and profitability.
The Basics of your Digital Transformation to Microsoft 365
For most of you that have been around a while, the basics of your digital transformation will start with moving you away from using a legacy IT approach using servers to a modern IT approach using cloud services. It doesn't matter if your servers are physical, virtual, hosted at your office or hosted by a 3rd party – the server approach has the same limitations and high costs in all cases and we need to root them out of your company as much as is practical.
In our proposal, this is what we'd be doing:
Email services and file sharing services would be moved to cloud services.

Your windows business apps that run on your desktop—not in a web browser—would be moved to the cloud servers as virtualized apps, if possible (and most likely it will be).

We'll remove all, or at least most, of the servers from your computer network.

You will no longer need any servers as domain controllers, file servers, emails, redundant servers, or disaster recovery systems at any of your offices.

You will no longer need a VPN to access email or files.

You will never again have to pay tens of thousands of dollars for server upgrades, software licenses, or systems to protect your servers.
You will never again have to pay hundreds or thousands of dollars a month for server monitoring, maintenance and disaster recovery services.
Money wasted on a traditional legacy IT approach will now be freed up to more productive areas in the company.
Time wasted on a traditional legacy IT approach will now be freed up and spent on things such as improving sales and marketing, improving customer service, improving business processes and making your company an overall better place so your employees BRAG about where they work.
All of your Windows computers will be updated to the latest build of Windows 10 Enterprise running the latest version of Microsoft Office ProPlus.
People running MacOS will have abilities to work productively and securely just like the people running Windows OS.
Employees will be able to use their personal mobile devices running iOS or Android to connect to company email and documents while the company retains complete control over corporate data while having no connection or access to the employee's personal data.

Going forward, all of your computers will be managed so that they are always running the latest build of Windows and Microsoft Office providing your team with the latest technology features upgrades and new security technology upgrades.

Only devices and mobile apps that you manage and are under your control will be able to access any corporate data. Nobody will ever be able to accidentally or intentionally leak or copy entire sets of company data.
There Is One More Thing We Need to Update
So now that you are server-free and running the latest technology tools, there is one more thing we need to update – your team's business technology skills.
There is no point in putting in all this technology if your users don't know how to use it, or kind of know how to use it.
Let's talk about training and your digital transformation.
For most people, myself included, we never got any training on using Microsoft Office, or Windows. What they figured out when then first started fumbling around with the products 5-10-20 years ago, is about as far as they ever got. In the meantime, Microsoft has been continually adding substantial new productivity feature and enhancements.
I'm sure many times you have been inside an office app like Word or Excel and thought: there are so many menu items on here that I have no idea what they do.
So how in the word can your team innovate and drive modernization in your company if they do not have the training? They can't, and this is how we help you at Xerillion.
Video training is the key: short quick hits of video training is the most interesting, least boring way to learn.
We will train your team with short quick videos that are 30 seconds to 3 minutes long on Microsoft Outlook, Word, Excel, PowerPoint, OneNote, SharePoint, OneDrive, Teams, Skype for Business, Power BI, Yammer, Windows, IT Security, eDiscovery, Office for Macs, Dynamics CRM. And, as Microsoft adds new services and features, new lessons will be added to your user's learning plan and they will get notified by email.
Our training assumes some familiarity with Windows/Mac/Office products, so things get interesting quick as you learn stuff fast.
Your team will have "a-ha" moment after "a-ha" moment as you quickly are presented with a common scenario you face, told how to use the technology and then see a click-through demo. Your instantly an expert! The lessons progress from beginning to expert.
You will quickly learn easier ways to do things that make your work look more professional and make you more efficient at your job.
And to make sure you are paying attention and not zoning out: lessons plans have quizzes throughout.
Each video and quiz completed adds points to your score, and a company ranking board displays who is taking their training most seriously, and who needs to be nagged by management to catch up.
Our experience is that employees crave learning how to use these new technologies, and once you have given your company the tools and training, they can drive the innovation and improvements you are looking for. Also, your company stands out the vast majority of companies that do not provide any official training to their team.
What do You Get After Your Investment in Modern IT and Training?
So after you have made this investment to modernized your IT system, gotten training for your users, what will you be able to do? I'm run you through some of my favorites.
Modern Document Sharing, Collaboration, and Security
There will only be one version of a document to keep track of in any document folder. If your users want to go back to a previous version, they right click on the

document,

and see all the previous versions that were saved. They can open it to preview it, restore to a new folder, or restore over the previous folder.

Share documents as links rather than attachments that are

pain

to track.

Share links with people inside and outside your company

Make links with anonymous access or require a login

Make links shareable but with a link expiration
All text inside documents are indexed into your own company private search database, and your team can pull up documents they have permission to based on keywords just like a Google search, which comes in super handy when looking for documents you don't recall the title of, but you can search on company names, or project names, or names of people in the document. Xerillion has been in business for 15 years, I use this feature quite a bit. If you have an

old fashioned

file server, you don't have any of this functionality.

People can restore deleted documents from the recycle bin – another thing you don't have on an

old fashioned

file server. When documents get deleted on a file server, you call the IT guy to restore from backup.

People can sync copies of their business files and company shared files to their laptop, or other company managed computers or mobile apps on their cell phones for offline access without a VPN –

clearly

this comes in handy for people that travel a lot.

People can co-edit and collaborate on documents at the same time in real-time -which is super handy for sales and marketing groups working closely proposals and marketing documents.

People can work with documents locally on their computers while the actual document is

live

in the cloud – meaning they didn't have to download the file, edit it, and upload it again.

People can check-out documents they do not want others to edit while they are working on it or using it.

People will be able to set security permissions directly on a document or email and only those people with permissions will be able to see the contents of the document or email no matter where in the world the email is or who has it. Never stress out very sensitive emails or documents again.


Everything anyone does inside the system is logged – you'll have complete visibility.
Video Meetings and Online Status
People can use a single app to see the status of other people in the company: online, offline, out of the office, away from the computer 5 minutes, in a meeting, in a phone call, presenting, in a conference call. Knowing this information moves company business much faster without wasted rounds of communication only to find out this person or that person is not available or out of the office.

Video meetings are easier to schedule, more comfortable, just as productive, and get things done quicker, and can be recorded and saved for people that couldn't attend the meeting or have to review the contents of the meetings.

Video meetings bring your company closer together. People in other offices or in the field are as connected as those inside the office.


Video meetings put a face to a voice, making voice-only meeting feel very archaic, and a little strange.

Video meetings mean you can comfortably sit at your desk with all your work resources around you, engage in collaboration with your team or clients, and easily share documents or your desktop without trying to connect up a conference room display.

After you have gotten used to video meetings, in-person meeting in a conference room will feel like such a hassle.
When your team gets used to video meetings, meetings are the same no matter if you are in the office, working from home, or working at a client site.

Video meetings using the mobile app on your cell phone are amazing to see others in the meeting, see presented documents and collaborate while sitting in a parked car or sitting at the airport before your flight – business

get

done and you never even opened up your laptop.

Instant messaging means you can be on the phone, but your team can reach you with a hot item that can't wait for email – no matter where you are.

Having your company phone system as an app on your computer, completely integrated with the rest of your company IT, means anyone can see that you are in a call and communicate with you accordingly, and it means that your phone system goes wherever your computer or mobile device goes. In the event of such things like a fire or flood at your office, your IT and voice communications systems are unaffected and functional as your team works from home getting business done.
Team Collaboration and Reduced Business Cycles
Using a digital note app ensure all your important information is available and searchable to you. Using a digital note app shared with team members keeps the team in the loop on information gathered in meetings and phone calls reducing business cycles and time to get things done.

Reduce emails inside your company by taking information your team needs that you would have

send

as an email, and POSTING that information inside your company where the data stays uncluttered, and persistent so that people can respond without additional emails filling up your mailbox. And as people reply and respond with answers, new people see the information and it reduces additional repetitive questions and

answer

emails.

Track all of your sales from leads to close and easily keep track of next actions without stressing out and wondering what you need to do next on certain accounts. Bring visibility to your sales funnel and collaborate on sales and sales tasks in your business workflows more easily.

Get automatic visibility and real data on how much time you spend on emails, in meetings, in conference calls, working outside regular business hours, on set goals and operational reviews on driving efficiency in your company so that you have more focused hours in the day doing what you do best, instead of filling your day with tons of meetings and email responses where you feel like you are getting nowhere.
Hire and Attract the Business People Around the World
Hire the best people from anywhere in the country or even around the world, and not just within a

60 minute

commute because they will be just as connected and productive as anyone else sitting directly in your office.

Attract the best people and next generation professionals to help take your organization to the next level because they will see that you are serious about investing in modern technology tools and training so they can do their job well, and you are providing them with work from home flexibility so they can comfortably manage their personal lives letting them be more focused at work.
Modern Security, Abnormal Behavior Monitoring and Device Management
Your system no longer requires a disaster recovery system. In the event of fire/flood/natural disaster, you'll simply connect to your cloud services from another computer or mobile device at another location and take care of your customers.

If you move your phone numbers to the Microsoft Phone system, your phones are now protected from disaster.

You will have full control over your emails and document data no matter where in the world they are and no matter who has them. Users will be able to apply restrictions themselves directly without involving IT.

You will have visibility of who is doing what/when with your data, company computers and mobile devices in a way you never have had before.

Everyone's user account will be protected with multi-factor authentication.
Your system will use sophisticated artificial intelligence in several areas to learn your company's normal behavior across all your user accounts, company devices, servers, firewall, cloud services and alert/log/block access based on abnormal behavior.

Your system can monitor your user account to see if it is on the dark web for sale, and if so, proactively force a password reset.

Just having a valid user account won't be enough – you must be connecting from a compliant company managed computer or mobile app.

Your company managed computer or mobile app will be validated for

compliance against

the company's security policy – else you'll be blocked.

Your system will know the difference between company data and an employee's personal data – even in the same application.

You will be able to take a brand new computer out of the box, and have it automatically configured with all your settings and loaded with all your software – no image needed.

You will be able to manage security settings on company computers or mobile devices which cannot be adjusted by the users.

Company data at rest and in motion will be encrypted and inaccessible without a valid user account.
Things You Should Know About Us
We are a PROUD Microsoft partner.
All of our solutions are powered by the Microsoft Cloud and all of our Cloud Pro's are certified in the Microsoft Cloud (except possibly the techs that have been with us less than 6 months). We live, eat, breath and sleep the Microsoft Cloud.
We are a Multiple Gold Certified Tier 1 Microsoft Cloud Provider and our clients get the benefit of that strong and direct relationship we have with Microsoft. We have premier support channels that most businesses, and tier 2 Microsoft partners do not have.
Now what if after all of that, I told you we could provide all of this for your company at a very low cost and you'll never buy another server again, how would you feel about that?
If you hire us as your IT managers, this is where we will take you: Xerillion Modern IT – powered by the Microsoft Cloud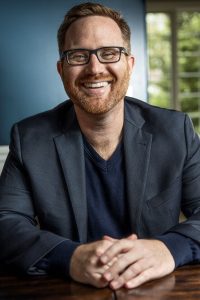 Wayne Chapin
President
Xerillion
847-995-9800