Are you interested in replacing your ancient phone system with new, lost cost, high quality phone system from Microsoft Office 365?
I really like Skype for Business and the Office 365 Cloud PBX phone system.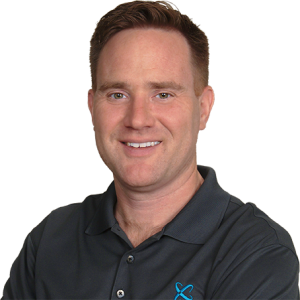 I mean….I really really like it. I use it EXTENSIVELY – as does our team at Xerillion.
I don't even have a desk phone any more. I don't need it. My "desk phone" is the Skype for Business app on my computer, and thus my "desk phone" goes wherever my computer goes. Sure, there are nifty (and affordable) Polycom phones we sell to clients that are built to login to Skype for Business, and while traditional, they seem unnecessary to me. I suspect most clients will want them though.
The call quality is excellent in Skype for Business and the Cloud PBX. At my office, I have a 50Mb fiber Internet circuit which certainly is the Cadillac of Internet circuits, but even at my home office with my 60Mb Comcast coax Internet connection – or even my Verizon cellular service using the Skype for Business app on my phone, the call quality has been excellent. My firewall at the office and my home office are both setup for QoS (Quality of Service), meaning my firewalls know to put the highest priority on Skype voice traffic above all other traffic going through that Internet connection.
Upping My Game
In general, Skype for Business—or "SfB" for short—has upped my communications game and increased my professional productivity within my company, with clients, and with prospects. These days at Xerillion we do all our company meetings on SfB video calls – even if people are sitting right at their desks in the same office space just feet away. Why? Because it is much more comfortable to sit at your desk and do video meetings, and we get in and out of the meeting quickly. It is so much easier for someone to throw up their screen for everyone to see and collaborate on a document, or a signed contract, or a proposal. Also, people that are not in the office, like our field engineers, are in the meeting just like people that are in the office, which is really nice. It brings the team closer together.
Before doing video meetings, I'd grab my Surface Pro, disconnect it from its dock cable, bring it to the conference room, and we'd all wait a few minutes while everyone pours into the conference room. During that time, there would be some small talk and light morning jokes, and then we would get to business. After the meeting, we'd all leave the room, grab coffee, go to the restroom, a little chit chat, sit down back at our desks and then reset our brains back to what we were doing before the meeting. I'd estimate 10-20 minutes per meeting of lost productivity. All of that wasted time is GONE. With Skype meetings, I'm in, I'm out, and I'm back to work- and yes, I got ALL the personal face time with everyone. Even while I wait for others to join a Skype meeting, I'm at my desk working on other things. LOVE IT.
Conference Calls
I use SfB extensively for conference calls. All the "who is going to call who" is gone from my life. Or, even when the "who" is to be called is well defined prior to the meeting, there are plenty of time that party is not answering or late. Then I have to disconnect, wait a few minutes, ring back, send an email, ring another number, ect. No more with SfB conference calls. I just sit tight waiting for them to join the meeting. I don't know what their phone number, and it doesn't matter. Both people on that meeting just need to connect to the same SfB conference line. I use SfB conference calls for everything. When I create a meeting invite, or my assistant creates a meeting invite on my behalf, I have this handy SfB button in Outlook. When I click the SfB button for my meeting invite, Outlook fills in my calendar with everything I need for people to join me with their own Skype for Business App, or the Skype for Business web app which takes less than 30 seconds to load up. Sometimes users get nervous to join a Skype meeting, and since I have SfB PSTN conferencing enabled in my Office 365 E-5 scubscription, there is a dial-in phone number people can use their regular phones to join into the Skype meeting with audio.  I always fire up my video on Skype meeting, even if the other party doesn't—and most don't. I like how personal video meetings are, and more is communicated in those meetings when I see people's faces. I use video meetings so often now, it is hard to get on an audio-only conference call, especially when I'm fairly certain the other parties have laptops with video cameras and just are not turning them on.
Presence – I Can See You…..
I can see all the people in my company right in my Skype app. I see who is available, who is busy, who is offline, who is out of the office, or who stepped away from their computer for a bit. I see who is in a conference call, who is in a meeting, and who is on a call. All of these statuses let me know someone's "presence", and let me know how I might need to communicate with that person. Are they on a call? Maybe I will send them in instant message. Are they in a conference call? Maybe I will send them an email. Are they out of the office? Maybe I will check with another person on the matter. Knowing someone's "presence" is extremely helpful in moving things along and I reference it constantly.
The Office 365 Cloud PBX Phone System
This post though is about the Skype for Business Cloud PBX (i.e., the "Office 365 Phone System"). Now that you know what I love about Skype for Business, I'll talk about how it is as a phone system when you turn those licenses on in your Office 365 subscription.
The Office 365 Cloud PBX gives your company a fantastic phone system. You get an auto-attendant (press 1 for sales, press 2 for service, ect.), you get call queues (which we use at Xerillion) where multiple people can be rang at the same time and the first person to pick up the call take the call. It is cool when you see multiple people get rang and those that were rang as a group are notified of who picked up the call.
When someone leaves a voicemail, the voicemail is transcribed, and delivered to your email. I LOVE the fact when someone leave me a voicemail, I see it as an email and then I can just click "reply", add that person's email address in, and then continue the "conversation" through email.
Another feature I love is that when I'm in a call with someone (usually a video call J ) and I want to add someone else, I just click the "+" sign in the Skype client, and can type the name of the person I want to add, see if they are available or not, add them into the video call, and even leave the call while they continue, without disconnecting them.
Prices
The Office 365 Cloud PBX service is $8/user/month as an add-on to the Office 365 E1 and E3 plans, and the Skype for Business Plan 2. The Cloud PBX comes with Office 365 E-5 package . Then you pick a calling plan: Domestic at $12/month or International at $24/month. Domestic and International give you 3,000 minutes per month of outbound calling minutes pooled for all of your users. The International plan gives you 600 minutes per month of International outbound calling pooled for all of your users. As an example, if your company has 20 users you will get 60,000 Domestic minutes on both plans, and 12,000 international minutes if you have the International plan. This is effectively "unlimited", but Microsoft does put some threshold to avoid abuse of the generous minutes allotment.
I would say for most small and medium businesses, the Office 365 Cloud PBX is going to do everything they need. It is an exciting development, and a long time coming for Microsoft.
If you are interested to talk about Office 365 Cloud PBX and Skype for Business, just fill out our contact for to the right, or give us a call at 847-995-9800 (you'll be talking to us on the Cloud PBX).

Wayne Chapin
President
Xerillion
847-995-9800