Enhance Your Company's Security
You've heard of cyber criminals, and they're definitely real. You see their attempts to trick you in your spam and junk emails. In recent years, cyber criminals have worke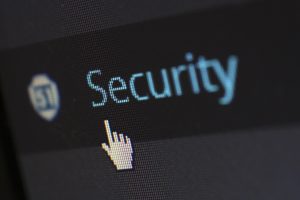 d harder to make their attempts to get your information much more convincing by using similar logos from well-known companies, spoofing your employers emails, and even more recently--scare tactics.
Many of our clients and even people on the Xerillion team have received these malicious emails asking for Bitcoin or even Visa gift cards in exchange for not having their account hacked and locked.
While it's frightening to receive such a message, it's important to know what to look out for to differentiate the spam from a legitimate message.
We know that it's difficult to notice these emails, especially if you already have a lot on your plate. If you're quickly skimming through your inbox and always expect to see, for example, a Fedex confirmation, then you're more likely to click on a link that a hacker might have sent with a similar layout.
Cyber-criminals DON'T wait until it's Cyber-security awareness month to "test" you.
In that moment, how protected are you? And how well are you equipped to avoid company data breaches?
Your company's preparedness begins at the user level.
Contact Xerillion today to learn more about how we can test your company using phishing scenarios that closely resemble the types of emails your team receives on a daily basis.
Our team will provide the following:
Schedule a phishing campaign that reflects frequently received emails
Monitor who from your assigned list clicks on the fake phishing links
Provide a report at the end of the training to show your company standing
Guide you in the right direction for advancing your company's security
For more information about the project and pricing, please reach out to us at support@xerillion.com or give us a call at 847-995-9800.