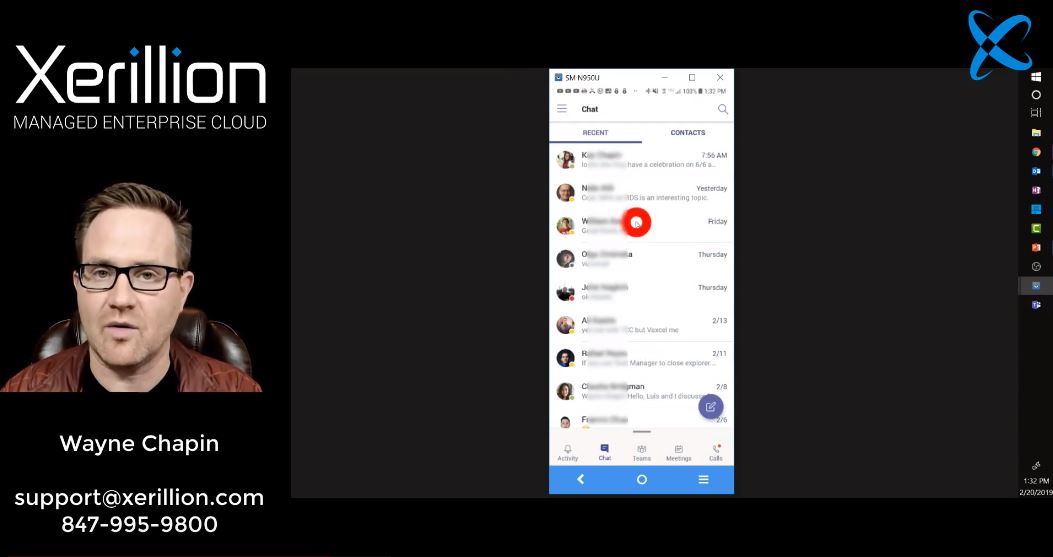 You text your friends and family - you don't email them. You like texting because it is simple, clean, quick, relevant, organized and not full of spam. Your company email mailbox is messy in comparison. What if you could take the ease and simplicity of texting and bring it to your work environment? That's what Microsoft Teams is. In this video I make the connection between text messaging on your phone with your friend and family (which you use all the time) and text messaging in Teams with your coworkers. Email becomes for your connection to people outside your company.
Teams is a "chat-based" work space, i.e. texting with your co-workers: private chats with individuals in the company or small groups, as well as group text conversation channels for clients, departments, products or projects.
No more deep searches in your mailbox for emails about clients, projects, or individuals. Just click on the chat window, or click on the conversation channel and it's all there - automatically sorted, and free of clutter, spam, scam emails, ect. You didn't have to create special folders or rules to sort things out - Teams does that automatically just by how you work inside it.
Text messaging in your work environment with Teams is so much more simple and efficient than email.
Oh - and by the way, Teams is also your audio-video conference system, your phone system, your video streaming system, and can replace your file server since it uses SharePoint document libraries for file management.