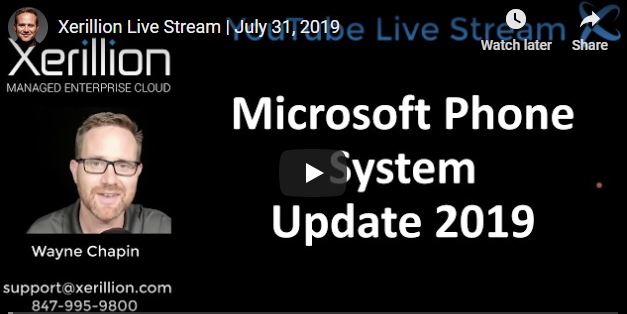 There is a lot of information out there about Microsoft technology. Whether you're looking to upgrade your system or simply looking to educate yourself about advanced and secure technology.
You can read information from Microsoft; watch videos, but have you thought about the value of getting your questions answered by an experienced Microsoft Gold Level Partner?
Be sure to tune in LIVE as Wayne Chapin answers YOUR questions about Microsoft 365, Azure, Teams, etc!
Join us on Wednesday, August 21st at 1:30 PM CT to learn about what's new in 2019 for the Microsoft Phone System!
Check out our previous live stream below and be sure to subscribe to be notified when Xerillion is live!