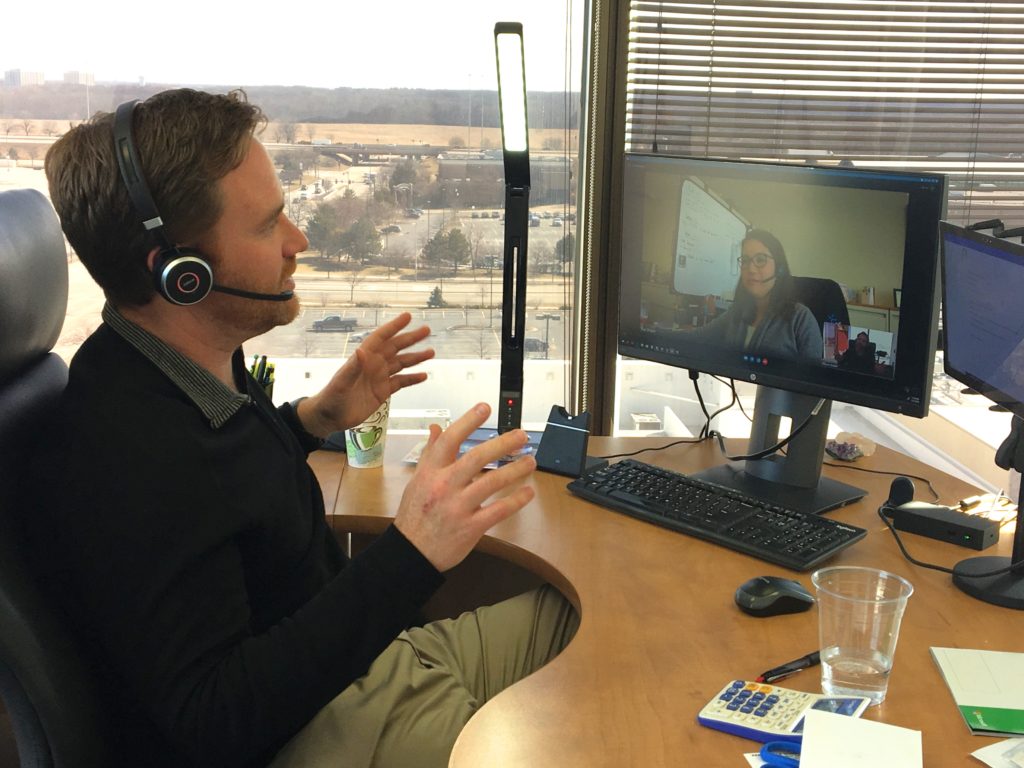 One of the best decisions I've ever made at Xerillion was switching our phone system to the Microsoft Phone System. I mean it. After a year of heavy use, I say this with ABSOLUTE confidence!  We've used many different phone systems through the years and all were good for their time and what they were needed for. We've tried them, implemented them for clients, but the Microsoft Phone System is EXACTLY what a modern business needs. We can wrap a company's phone system inside their Microsoft 365 enterprise cloud platform, and by moving the "desk phone" to an app on their computer (preferably a laptop), or their smart phone – we light up the ability for a business to provide voice services anywhere that employee logs in: at the work office, at their home office, on the road, overseas – it just doesn't matter. And, the call quality is excellent (we learned a few things over the year we have been using it by the way...).
The Microsoft Phone System can be accessed through the Skype for Business desktop app (recommended method), Skype for Business Mobile App for your smart phone, and on a desk phone (if you must....) with firmware with a special SKU configured for Skype for Business. At Xerillion we all just use the Skype for Business desktop app and it works really well!
Coming in 2018, Microsoft will provide the option of integrate the Microsoft Phone System into Teams. When that happens, Xerillion will make that switch as we use Teams heavily.
Big picture: if you have a company where everyone has a laptop with a video camera, and headset/earbuds to plug into the computer – your company is SITTING PRETTY when it comes to disaster recovery and business continuity. Your enterprise cloud voice and data system will work EXACTLY the same if your employees are at the office or not – no expensive backup and disaster recovery system needed.
With the Microsoft Phone System, we all have direct phone numbers. During business hours, they ring our personal cell phones. Outside of business hours, they go to voicemail (except for the on-call person). Having this capability makes things so much easier for our people outside the office.
With the Microsoft Phone System, I get my voicemails emailed to me AND transcribed. OH MY GOD—that saves a TON of time. I love getting a transcribed voicemail, and then replying to it as an email – HUGE time saver and keeps the communication moving along.
We have employees that work overseas and integrating them into our phone system was super easy and inexpensive. The call quality is excellent, and they make calls just like our team right here in Chicago. We can hire the best people we can find anywhere in the world.
THIS is the phone system for the modern business.
To learn more about the phone system, click here OR check out what else I have to say about this phone system.